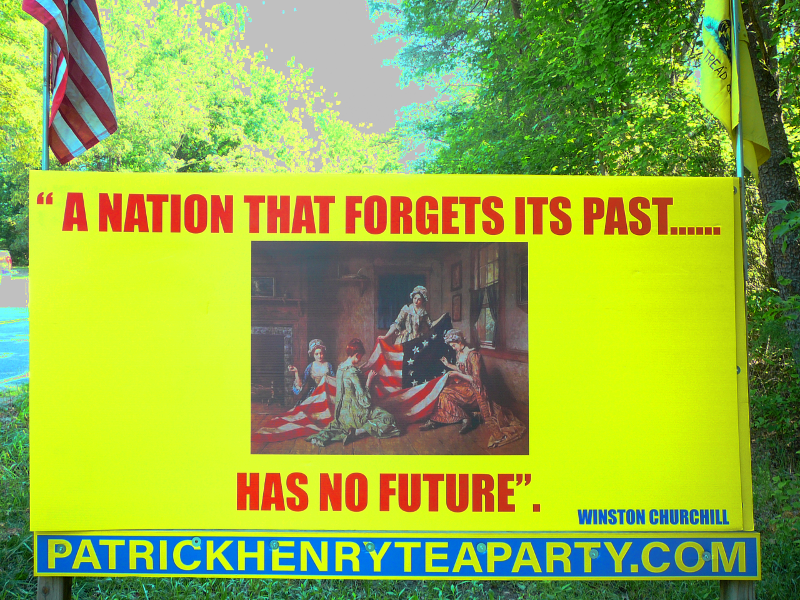 It's unlikely that Winston Churchill actually said these words in just this way, but this particular Tea Party sign correctly notes that we must understand our past if we want a prosperous future. This isn't easy – understanding America's past requires a critical examination of ancestors' sins against the ideals they claimed as their core national promise: an indivisible nation of liberty and justice for all. Part of my project as an activist and candidate is to make room for a discussion of America's past with those who would turn back time.
Last Thursday I had the pleasure of attending the Hanover Chapter of the NAACP forum on Critical Race Theory (CRT). Thanks to professors Faye Belgrave and Paul Perrin of VCU for taking the time to help our community understand this very important approach to understanding race and racism in America.
CRT is a framework for understanding racism, individual and institutional, in America. We cannot create a just society without an examining the legal regime that protects discrimination, whether de facto or de jure. So I was also very happy to see quite a few Hanover County conservative activists in the room, and hoped they would see that CRT isn't about blaming or shaming anyone for what happened in the past – it's about informing a just American future.
Continue reading